Splendid China Folk Culture Village in Shenzhen is a comprehensive miniature park reflecting the history, culture, art, ancient architecture, and customs and habits of various nationalities in China. It is one of the world largest scenery parks in the amount of scenarios reproduced. It is located by the Shenzhen Bay in a tourist area of Oversea Chinese Town in Shenzhen. It is a 35-40 minute train ride from Lohu metro station (Line 1 of Shenzhen Metro), or 30 minutes by bus.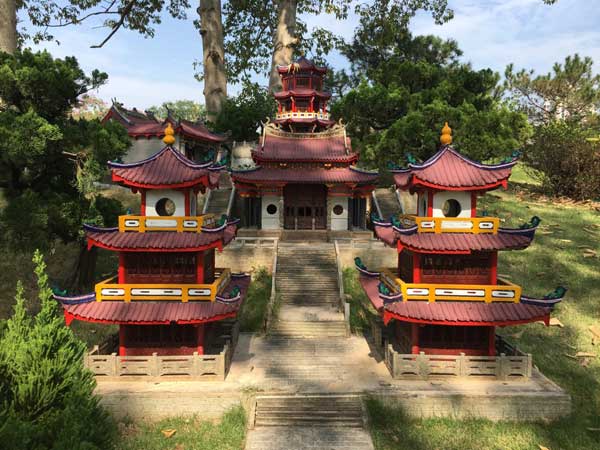 Over 100 major tourist attractions have been miniaturized and laid out according to the map of China. Most attractions have been reduced on a scale of 1:15. It is divided into Scenic Spot Area and Comprehensive Service Area. The entire park covers 30 hectares. There are cars and trains to transport visitors around the park, making it possible to visit the Great Wall, the Forbidden City, Temple of Heaven, Three Gorges Dam, Potala Palace and the Terracotta Army in one day.
The park also hosts several shows depicting various events in Chinese History and Chinese Cultural. Some of the shows are only performed on weekends.