On November 29, 2011, Sangzhi County will host the second session of China Sangzhi Folk Song Festival, and all preparations have been underway. This festival will be divided into 7 parts, including Young Sangzhi, Classical Sangzhi, and Songs and Dances of Sangzhi, and so on.
Different from the first session of festival, this one will show four characteristics. Firstly, singers from America and Africa will sing folk songs of Sangzhi. Secondly, the situation comedy reflecting local ethnic culture will be put on. Thirdly, the rock and roll music and dances will be showed. Fourthly, the element of modern and prosperous Sangzhi will be presented to the audience. It will be really exciting.
Sangzhi County once successfully held the first session of China Sangzhi Folk Song Festival in November, 2008.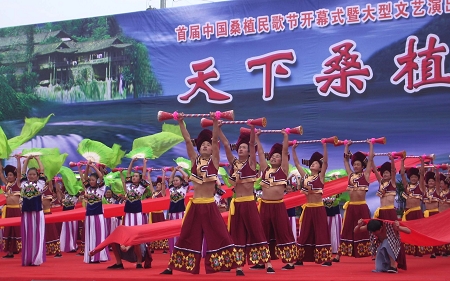 The first session of China Sangzhi Folk Song Festival in 2008