Mount Hengshan is sited in 10 kilometer south of Hunyuan County and 62 kilometers away from downtown Datong, Shanxi. It is one of "Five Sacred Mountains in China", or "Wu Yue". The other four mountains are Mount Tai in Shandong, Mount Huashan near Xian, Mount Hengshan in Hunan and Mount Songshan in Henan. Hengshan in Shanxi Province is sometimes known as the Northern Hengshan, and the one in Hunan Province as Southern Hengshan. Both mountains have the same pronunciation in Chinese, and the Southern Heng Shan is also one of the Five Sacred Mountains in China. There are all the geographic landmarks in China and known to the people not only in China, but also all over the world.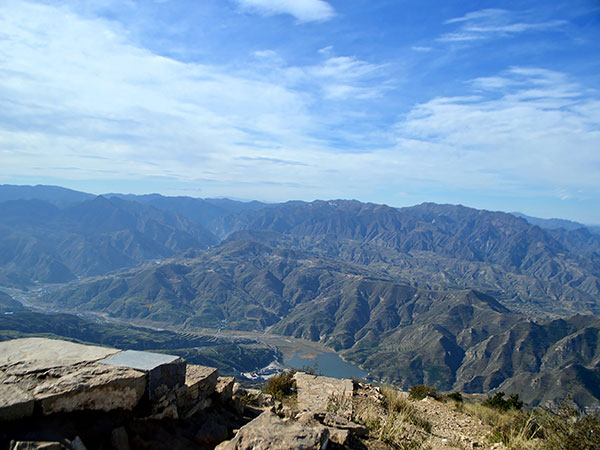 Like the other mountains in China with strong Taoist presence, Heng Shan has been considered a sacred mountain since the Zhou Dynasty. Mount Hengshan is a holy land for Quanzhen Taoist, for this is where Yin Zhiping made pills of immortality and cultivate vital energy. The main peak of Mount Hengshan is Tian Feng Ling Peak, which is 2016 meters above sea level. Its steep northern slope is covered with pine trees and located on its southern slope are temples and monasteries complex built by ancient kings and emperors to worship their ancestors. The main peak is a lovely hike of around three hours round trip from the parking lot (a few miles up the mountain from where you buy the ticket), with the summit covered in fragrant lilac blossoms in June, and temples set into the cliffs.

Main Attractions to See
【Golden Dragon Gorge】
Golden Dragon Gorge is sited between Tian Feng Ling Peak and Chuiping Peak. From above, the gorge looks steep due to its depth and narrow base being only over 10 meters wide. The gorge acted as a natural defense barrier of strategic importance to military commanders ever since armies first set foot on Mt. Hengshan in ancient times. During the Northern Song Dynasty (960-1127), General Yang Ye and his sons managed to hold back invaders from the neighboring Liao Dynasty (916-1125) by using Golden Dragon Gorge as their ultimate line of defense.
【Hengshan Temples & Monasteries Complex】
Temples & Monasteries Complex is mainly located on its southern slope of Tian Feng Ling Peak in Mt. Hengshan area. The temples and monasteries were built by ancient kings and emperors to worship their ancestors. The most famous one is known as Beiyue Miao Temple (the Shrine of the Northern Peak). During the Han Dynasty, this temple was built on Hengshan's slopes, dedicated to the mountain god. While periodically destroyed and reconstructed, this temple has an uninterrupted history from Han times to the present day.
【Hengshan Pine】
Pine trees on Mt. Hengshan are another highlight to see. They look unique as those in Mt. Huangshan, odd shape and growing in cliffy rocks. You might be shocked by the tenacious vitality of the trees when you see them.
【Hanging Temple】
Hanging Temple was built in the late Northern Wei Dynasty, about 1400 years ago. It is the only existing unique three-in-one temple of Buddhism, Taoism and Confucianism. It got it name for it is built in a hanging cliff. It was Has selected as one of the world's top ten unstable buildings by The Times.
The best time to visit there is from April to October, when is from late spring and early Autumn in this area. Visiting to Mount Hengshan in Winter could be very cold. The peach blossom in spring on Tianfengling Peak are quite beautiful. If you want to see snow view, winter is a better choice, but whether you can see the snow or not depends on weather.

Travel Guide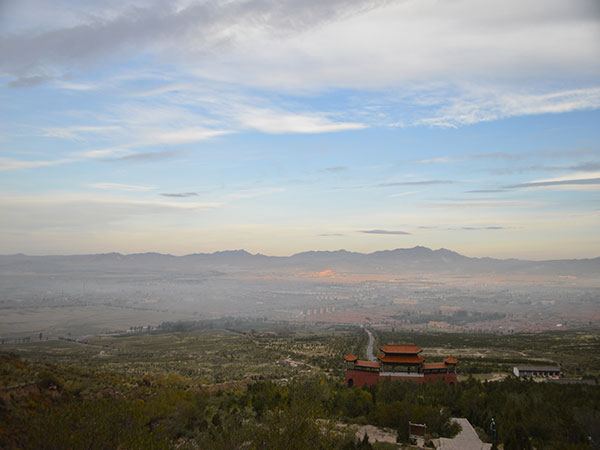 【Chinese name】: 恒山
【Recommended time to stay】: one day
【How to get there from Datong】: Usually, to reach Mount Hengshan, you need to arrive in Datong first by train or flight. Then transfer to Datong South Long-distance Bus Station to catch a coach to get to Mount Hengshan. It takes around 2 hours from the bus station to reach the foot of Hengshan Mountain.