M50 is the name of the complex that has become the Moganshan Road Art District in Shanghai. Formerly a set of dilapidated warehouses, the complex, just south of Shanghai Suzhou Creek, has been turned into the premier location for Shanghai's modern art movement. You will find all kinds of galleries displaying everything from what have become much-copied black and white portraits of Shanghai urban development to bizarre statuary made from scrap metal. Many visitors to Shanghai have left the district with a reasonably-priced piece of art tucked under their arm.
M50 is a paradise for those creative people. It is called an open creation park. About 100 artistes and designing units that come from all over the world such as Britain, France, Italy, Switzerland, Israel, Canada, Norway, Chinese Hong Kong and ten more provinces of China. The works displayed in this park with a wide range from art gallery to TV production.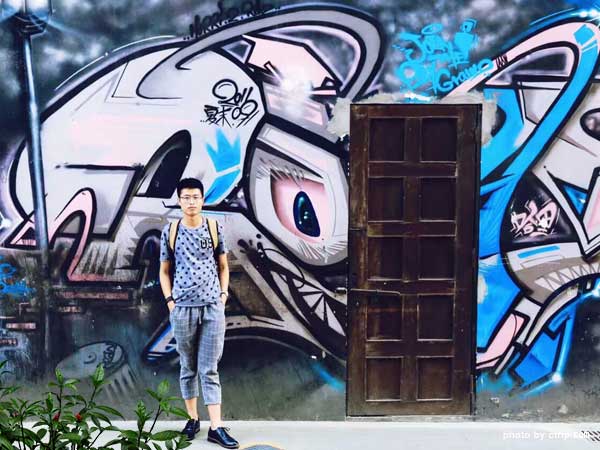 M50 is a thriving art area in Shanghai. M50 art garden is open to the public, not only those with art history degrees. Although this is one of the best-known creative places in this metropolis, strolling into M50 will give visitors the feeling that you've stumbled across a real hidden gem. It's a thriving hub of galleries and studios with exhibitions from both established names in Shanghai's art and up-and-coming artists in the world. Wondering in this area will offer you a baptism of the art.
This garden owns an area of 41,000 square meters industrial buildings that were built in different historical stage since 1930s. It grew out of the former Xinhe Spinning Mill, a Zhou-family enterprise and a representative of the merchants from Huizhou prefecture of Anhui province. It was renamed Xinhe Cotton Mill, Shanghai No.12 Woolen Mill and Shanghai Chunming Roving Factory after liberation.
What to See in the Garden
【Island 6 Art Center】
Island 6 Art Center was first established on Moganshan Road No.120, in the Fou Foong Flour Mill, a four-storey red brick building designed in 1897 by the British architectural firm Dallas & Atkinson. It successes in attracting many other entrepreneurs, resulting in the creation of 16 more mills and the base for China's modern milling industry.
【Shanghai Art Gallery】
Initiated in 1996 in Shanghai, Shanghai Art Gallery has since grown to become one of China's most influential art institutions and a vital resource to the development of contemporary art in China with spaces in Shanghai and Beijing (Cao Chang Di) and representing over 40 artists. Being recognized for its importance, it became the initial gallery from China participating in major international art fairs like Art Basel and Fiac, Paris, also enjoys the great respect of being among the 75 most influential galleries.
【East Link Gallery】
Established by Li Liang in 1999, East Link Gallery is one of the first galleries in Shanghai. It quickly established a reputation as one of the most critically acclaimed galleries in China after its foundation. The gallery has hosted work in a wide range of media from painting, sculpture, video, installation to performance art- embracing work by artists of different disciplines and media. The gallery also offers year round exhibitions that reflect its commitment to supporting both emerging and established artists