On August 23, A Tujia painter Li Junsheng began working on his "100-meter Wuling Gravel Painting" at Wulingyuan Scenic Area, Zhangjiajie. It will be the longest gravel painting, made of gravel, stalks, and China fir pieces. It will artistically depict the magnificent Zhangjiajie landscape.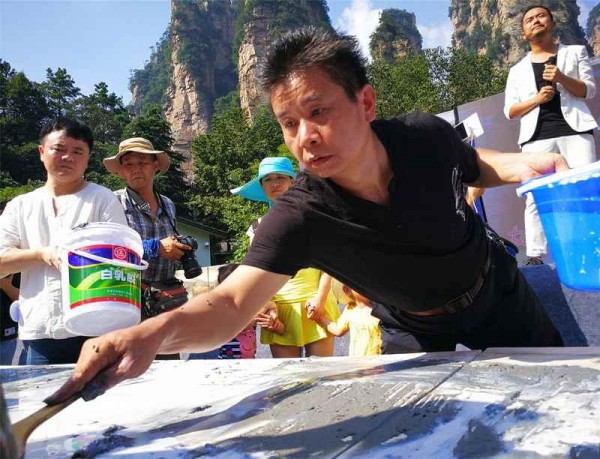 Tujia painter Li Junsheng makes a 100-meter-long gravel painting at Zhangjiajie Scenic Area.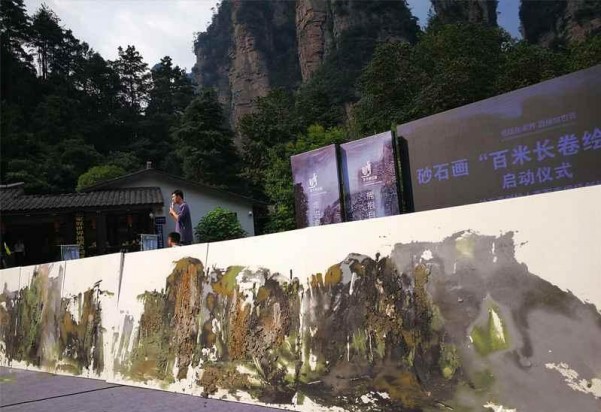 Part of the drafts of Li's gravel painting
A ceremony marking the beginning of "100-meter Wuling Gravel Painting"
Tourists experience gravel painting.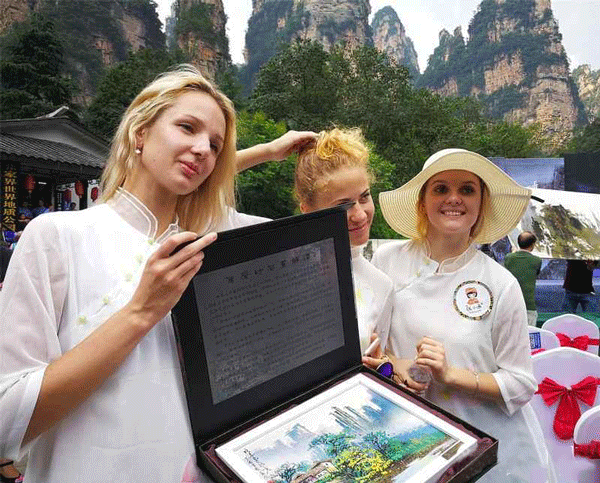 Foreign tourists are attracted by the gravel paintings which are made of natural materials.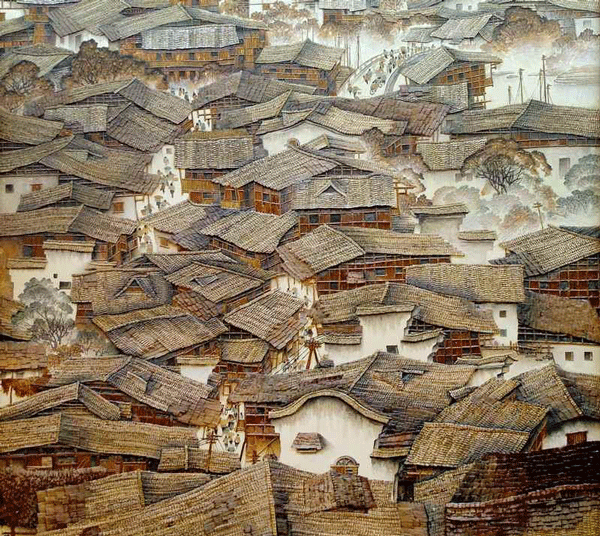 Li Junsheng's gravel painting works "Ancient Town" (120*110 cm) (File photo)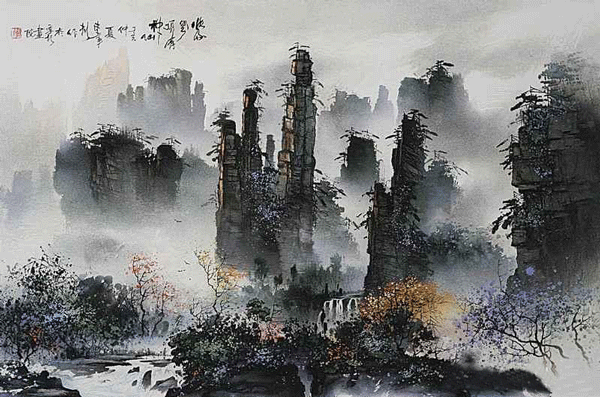 Li Junsheng's gravel painting works "Immortals on Zhangjiajie Mountain" (File photo)