2010-11-05
Three landscape dramas are being staged at the first International Culture and Tourism Festival held in Zhangjiajie, from October 23 – November 13.
As a main activity of the festival, the dramas "Charming the West of Hunan," "Liu Hai Cuts Firewood," and "Liu Yang River" show the culture and history of the local ethnic groups and life, and aim to promote the tourism industry.
With the theme of "Traveling in China, appreciating Chinese culture," the festival includes four parts: the opening ceremony, an interview with celebrities on international cultural tourism development in China, an award ceremony for contributors to the cultural tourism development and an art exhibition on Chinese cultural tourism.
The festival also includes performances by more than ten promotional teams from well-known cultural tourism sites of China, such as Beijing's "Kungfu Legend," Guangxi's "Impression Sister Liu," and Yunnan's "Dynamic Yunnan." These showcase the local cultural tourism, project local and national characteristics and introduce special travel routes to tourists.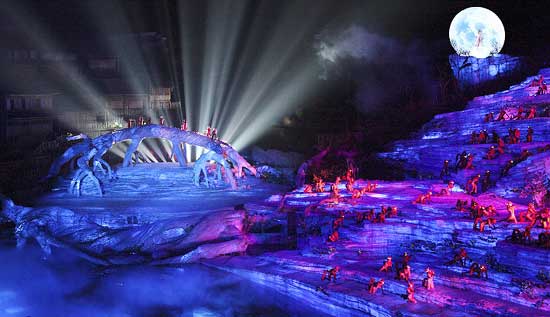 Besides the various promotions of Hunan tourism, well-known art troupes from around the world have also come to Zhangjiajie to give performances.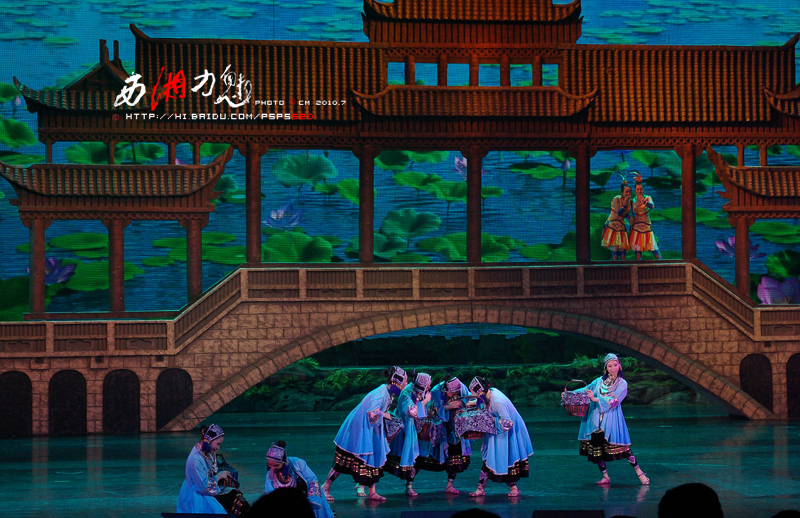 Liu Hai Cuts Firewood
Charming the West of Hunan