2010-10-23
On October 23, the 1st China International Culture-Tourism Festival was grandly unveiled at Hallelujah Concert Hall in Huanglong (Yellow Dragon) Cave scenic area, Zhangjiajie City, a famous world heritage site. Mao Zhiyong, former vice president of the CPPCC Committee declared the opening of the festival.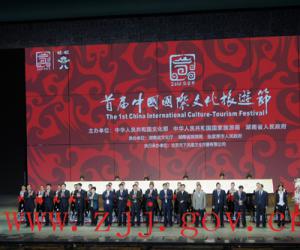 35 productions from around the country will be staged, all aimed at promoting tourism and developing national key tourism brands.
Three landscape dramas of Hunan are among the 35 productions that have been placed on the China Culture and Tourism Key Project List. They are "Charming the West of Hunan", "Liu Hai Cuts Firewood", and "Liu Yang River". Beijing's "Kungfu Legend", Guangxi's "Impression Sister Liu", and Yunnan's "Dynamic Yunnan" also made the list.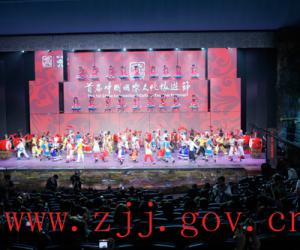 Hunan boasts hot tourist sites such as the ancient town "Phoenix", and Zhangjiajie, hailed for its pristine mountains and rivers. Both sites are imbued with rich local culture. During the festival, celebrities and writers will share the beauty of "Hunan in Their Eyes" with audiences.
Sixteen cities including Beijing, Tianjin, Xi'an, and Xiangtan have signed the "Zhangjiajie Announcement", which will close the bond between the city's tourism and culture, strengthen protection of the environment, and frame a plan that allows both sides to prosper.
Except for various promotions of Hunan tourism, well-known art troupes from around the world will also come to Zhangjiajie to give performances.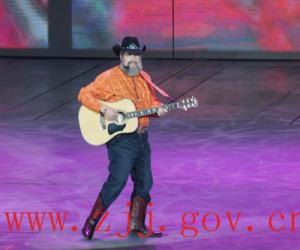 The festival, themed on "Traveling in China, Appreciating Chinese Culture" will last for 22 days. It is also revealed that in the future, cities have to put forward application for hosting the China International Culture-Tourism Festival, which is to be held every two years.