Hong Kong International Finance Centre (IFC) is a famous landmark in Hong Kong as a world-class financial center. It is located in No.8 Finance Street, Central, in Hong Kong Island, facing the Victoria Harbor. It was developed by the Corporation (now MTR Corporation), Sun Hung Kai Properties, Henderson Land, Hong Kong China Gas and IFC Development Limited and designed by the famous American architect, César Pelli, and Hong Kong architect, Rocco. It has a total gross floor area of 436,000 square meters. And is now the headquarters of the Hong Kong Monetary Authority and Henderson Group.
Facilities
Hong Kong Four Seasons Hotel is an important part of the financial center. It is a project in the last process of the building's program. It is managed by the Four Seasons Hotel Group, opened in September 2005, while Four Seasons Place is next to the Four Seasons Hotel with serviced suites. It provides six-star hotel services to the businessmen.
IFC is one of the few buildings built with double elevators in the world. There are a total of 62 lifts. It only takes two minutes from the ground floor to the top 90 by elevator.
Transport tips
International Financial Center connects the underlying footbridge system. The adjacent buildings include Exchange Square, Hong Kong Post Office and Central Pier. There are bus terminus, taxi stands, parking and other transportation facilities around the building.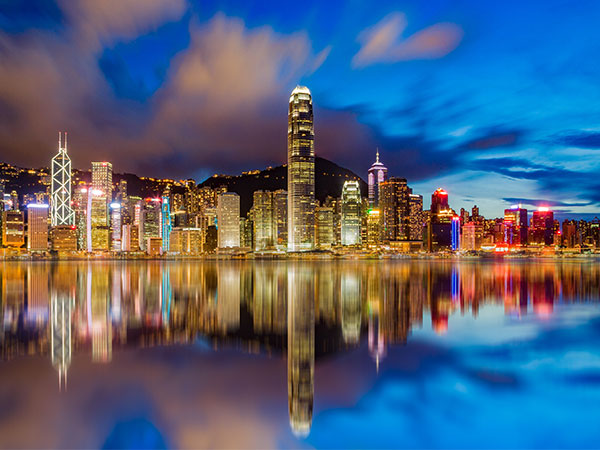 MTR:
You may take Tung Chung Line or Airport Express Line and get off at Hong Kong Station; and you can also take Tsuen Wan Line and Island Line, and then get off at Central Station.
Bus
You can take Buses No.621, 681, M47 at Hong Kong Station; or take No.7, 71, 71P, 307, 603, 780, 780 P, 3A, 25, 91, 94 at Central Pier Bus Terminus; or take M49, M49P, M722 at Airport Railway Hong Kong Station.