On Aug.21, all awards of Zhangjiajie "Bailong Cup" First International Network Photography Contest were unveiled. Judges awarded the special collection prize to a photo called "sandstone peaks in Xihai "that was selected from 800 works. The photo was taken by Zhang Jianguo, who gained a bonus of 50,000 Yuan.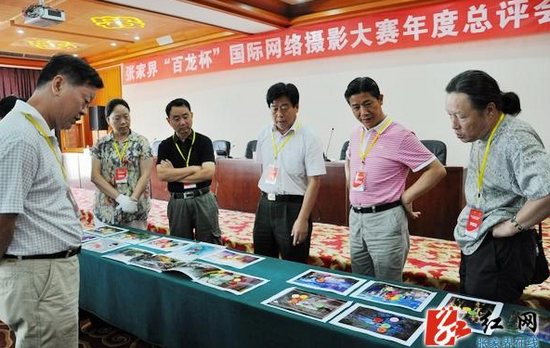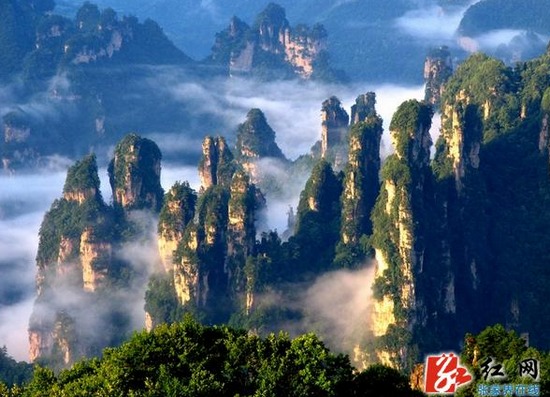 The photo called "Sandstone peaks in Xihai" won special collection prize
In addition, "Passionate Dancers and Audience" and "Bailong Elevator "won gold prizes, whose authors got 10,000 Yuan each. "Cable Cars in Fog "and other 4 photos won silver prizes, whose authors got 5,000 Yuan each. And 10 photos won bronze prizes.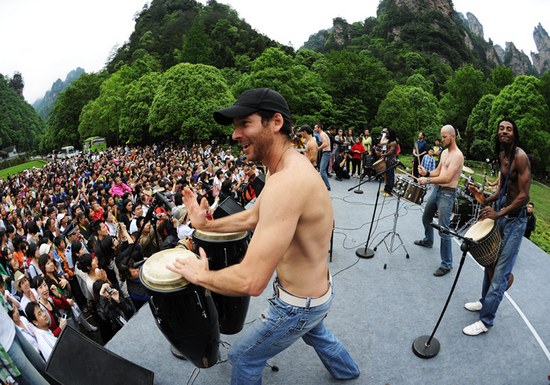 The photo "Passionate Dancers and Audience" (Author: Bing Lang)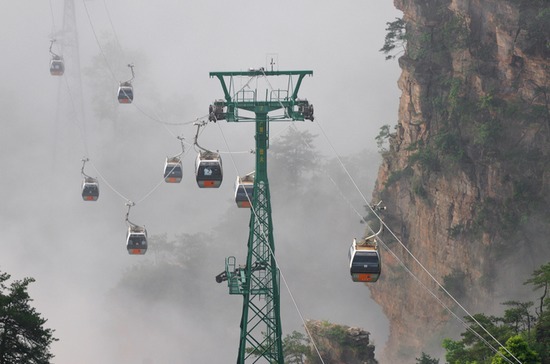 The photo "Cable Cars in Fog" (Author: Peng Bin)
On July 1, 2010, the contest kicked off, which was sponsored by Hunan Provincial Photographer Association and Wulingyuan District Government. It has attracted more than 2000 participants from home and abroad to visit Zhangjiajie for taking various pictures about natural scenery and folk custom here. 18 prize winners were also awarded the title "Guardian for mountains", who can enjoy the treatment of touring around Wulingyuan Scenic Area for free lifetime.