China Giant Panda Protection and Research center has three bases, respectively is Wolong, Dujiangyan, and Ya'an Bifengxia. Wolong and Ya'an Bifengxia has bearing function of the giant panda feeding, breeding, research, and wild training, and the main function of the Dujiangyan base is the giant panda's nursing and disease control. Dujiangyan Panda Base was open to the public in June 2013.
Brief Introduction
China Giant Panda Protection and Research Dujiangyan Base (also known as "the Panda Paradise") is located in Shiqiao village Qingcheng mountain town Dujiangyan city, supported by the government of the Hong Kong special administrative region. China Giant Panda Protection and Research Dujiangyan Base is style of western Sichuan Linpan in Chengdu plain dwellings, with bamboo forest in the park and a piece of lawn and winding trails, visitors may feel refreshed to walk into. Dujiangyan Panda Base is the the third part of giant panda protection network, is also the last part. Here is the place where can be in close contact with a group of lovely panda. Dujiangyan covered the panda habitat in western China, so it is easy to carry out protection, breeding, aid, and research work here. Dujiangyan panda base welcome the tourists to enjoy volunteer tour that they can take care of the giant panda and to feed the pandas.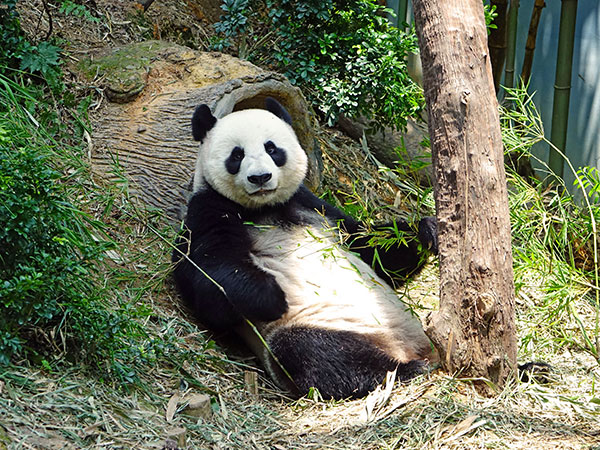 What to See
China Giant Panda Protection and Research Dujiangyan Base covers an area of 760 mu, total construction area of 12542 square meters. According to the function is divided into
six regions: the giant panda rescue and quarantine area, the giant panda for disease control and prevention, the study area, the giant panda rehabilitation and training of breeding area, public education and reception area, natural vegetation area and office and logistics services. It is worth mentioning that China Giant Panda Protection and Research Dujiangyan Base is designed in accordance with the standards of green building three stars award, at the same time, it close to the world heritage area of the giant panda habitat where is suitable climate and natural environment for giant pandas live in. Here, Chimonobambusa quadrangularis, Fargesia robusta, and Fargesia for giant pandas to eat. At present, the first batch of rescue and rehabilitation of 10 giant pandas, and can meet the medical aid of 40 pandas here in the future. China Giant Panda Protection and Research Dujiangyan Base is the first center rescue for a single wild giant panda species as rescue objects, and it is scientific research base for disease control and prevention research. There are
four gardens in viewing area: Panpan Garden, Shuangnan Garden, Linze Garden, Diequan Garden, where can see 20 pandas. Panda "Panpan" is the famous panda star at home and abroad, has represented the China wildlife conservation association visited the United States for half a year, hit the west coast of the United States, local citizens lined up 5 hours just to see her for 3 minutes. Panda Panpan is the 1990 Beijing Asian games mascot. That year the amiable image is popular with Asian treasures.
At that time China undertook the largest intercontinental comprehensive sports event, the scene of the Asian games in 1990 is still delighted in talking about by experienced person. Panda Tarzan is the only one panda born and survived in Washington National Zoo.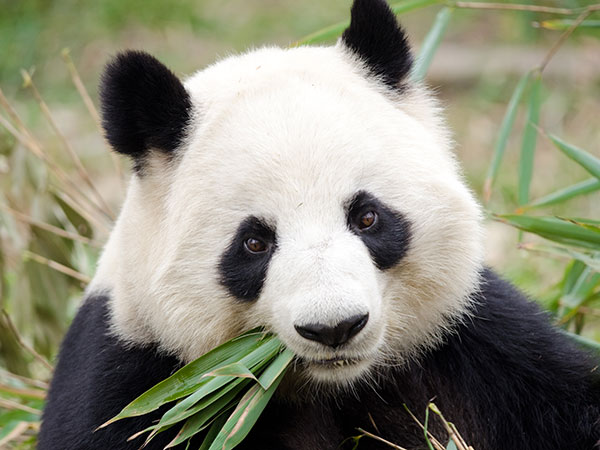 How to get to China Conservation and Research Center for the Giant Panda Dujiangyan Base

【By bus】taking high speed train from Chengdu to Dujiangyan, and get off at Qingchengshan Station, and then transfer to bus No.102


【Self-driving】go the Chengguan expressway and drive down the freeway at Chongyi Exit, driving along Pengqing road (Qingcheng Mountain direction) can directly reach Panda Paradise. It is estimated that the driving time costs 35 minutes. (From entry to motorway to Chongyi Toll Station costs 15 minutes, from Chongyi Toll Station to Panda Paradise costs 20 minutes)