Donghai
Bridge, sometimes called East Sea Grand Bridge, is
the first sea-crossing bridge in the China. It was the longest cross-sea bridge in the world until Hangzhou Bay Bridge opened on 1 May 2008. This 20-mile, six-lane bridge was opened for the public in Dec, 2005. Stretching across the East China Sea, the graceful cable-stay structure connects Shanghai to Yangshan Island, set to become China's first free-trade port (and the world's largest container port). Although Donghai Bridge only held the title "the longest trans-oceanic bridge in the world" for a few years before the Hangzhou Bay Bridge was finished in 2008, Donghai Bridge is still proud of being the first sea-crossing bridge in China.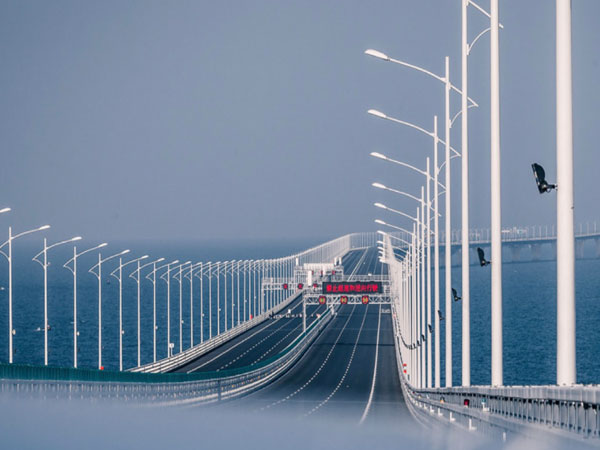 Structure
Donghai Bridge is designed into an S-shaped because of the safety issue. It starts at Shanghai Luchao Harbor, and crosses the open sea to the Phase I junction of Xiaoyangshan Harbor. Aiming to prevent this bridge being damaged by the typhoons and high waves which are frequently attack this region, $1.2 billion was invested to this project. China Donghai Bridge is 32.5 kilometers long with three sections. The part on the land is 3.7 kilometers, the part between Luchaogang Dam to Dawugui Island is about 25.3 kilometers, the part between Dawugui Island to Xiaoyangshan Island is 3.5 kilometer. The width of Dongshan Bridge is 31.5 meters. Dongshan Bridge gets a 100-year, service guaranteed with an 80km/h speed limit.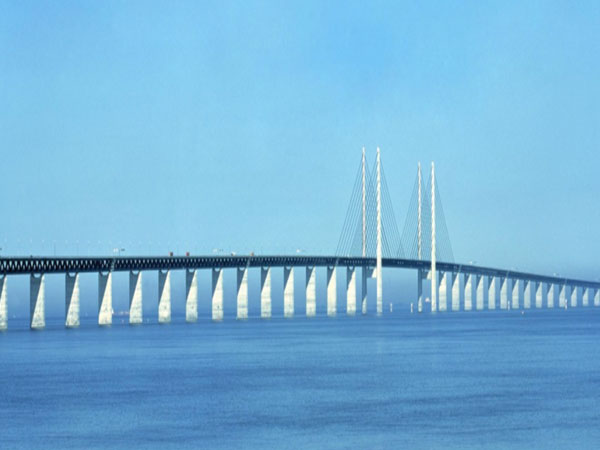 Singificance
The completely Donghai Bridge improved the traffic situation in Shanghai. It provided a basic to quicken the paces of the Yangshan Harbor project and the construction of Shanghai international shipping center.
The project is characterized by its large scale, the severe environmental conditions, the high technical difficulties, and the short construction duration; therefore, the design of this bridge brought about a series of problems which were never faced before and required detailed analysis and study to solve. The designers worked out the plans and techniques for safe and efficient off-shore construction; as a successful result, the construction of the bridge took merely 40 months from June 2002 to October 2005)