Built in 1953,
Chongqing Zoo occupies an area of 45 hectares, ranking as the biggest urban zoo in China. Located in the suburbs of
Chongqing City, Chongqing Zoo is famous for the various animals including more than 230 kinds of rare wild ones. The highlight of this attraction is the Panda House which covers about 2 hectares in size.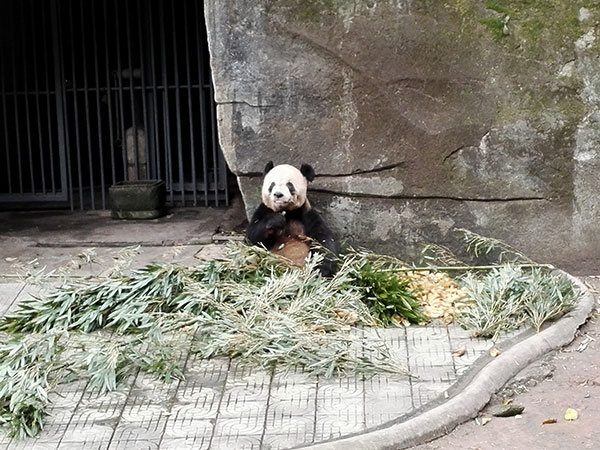 The zoo serves as both a reserve and the base of the breeding program for giant pandas, lesser pandas, South China tigers, and other endangered species. During recent years, the zoo has expanded and added a new Antelope Room, Elephants Room, Giraffes Room, Panda Room, Orangutans Room, and Avian Room to further protect endangered species. The Tea Garden provides a place to relax and rest your feet after taking in the sights. The Panda Room in Chongqing Zoo is a must-see site for visitors. The popularity of Panda House can be detected from the large number of visitors which is always exceeding 1 billion annually. In order to preserve this valuable species, the Panda House in Chongqing Zoo is designed according to the natural environment and the living habits of giant panda. Here, visitors can get a close distance to watch the giant pandas and their offspring.
Although giant panda is a kind of bear, they all are shy when in the public. Sometimes it is hard to see the giant panda, while in other times, they may walk around in their rooms leisurely. The best chance of seeing pandas is during feeding — between 8:30 and 10:30am. If the pandas aren't out, poke your head in the office behind the English introduction board and ask the zoo warden if he'll feed them. Sometimes that's all it takes.