Chinese New Year has many names.
It is also called Spring Festival which is Chun Jie in Chinese pinyin, or Guo Nian in common Chinese. What spring festival to Chinese is like Christmas to westerners.
The Date of Chinese New Year is not 1st Jan.
The Chinese New Year or spring festival is actually the first new moon of the next whole year according to the traditional Chinese lunar calendar. Therefore, the actual Chinese New Year dates vary slightly each year. Usually, it falls on the period during late January to early February of the Gregorian calendar every year.
The celebration lasts for 15 days till Lantern Festival.
Though the public holiday of Chinese New Year has 7 seven days, the festival celebration will last 15 days till The Lantern Festival.
Chinese New Year is marked by a zodiac animal every year.
In China, each lunar cycle has 60 years and every 12 years is regarded as a small cycle. Each of the 12 years is marked by a zodiac sign: Rat, Ox, Tiger, Rabbit, Dragon, Snake, Horse, Sheep, Monkey, Rooster, Dog, and Pig. Normally, when your own zodiac year comes, it is called Ben Ming Nian, one should wear lots of red clothes to protect oneself for better luck in that year.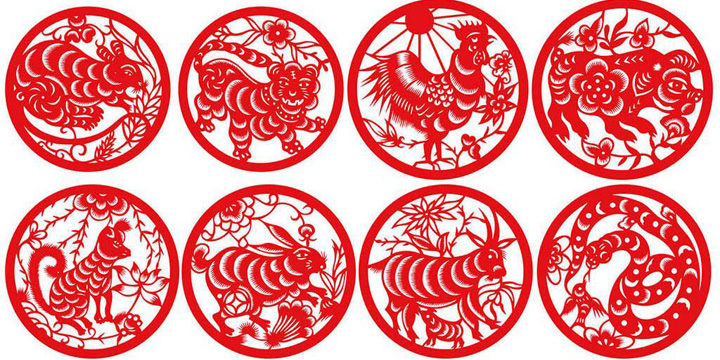 The preparations could be started one month before the festival arrives.
Like everybody will go for a Christmas shopping before the Christmas in the west, Chinese does the same; we would go for shopping for everything we need for the festival, decorations, course materials, new clothes…. Different is that we do it in a certain way as the lunar calendar indicates to do every day before the Chinese New Year. Such as, eat Laba porridge on the eighth day before festival, paste couplets on the eve day…etc. Learn more about Chinese New Year decoration >>
Chinese New Year creates the biggest transportation rush of the year.
During Chinese New Year, the whole country is on the move. Chinese call it as Chun yun. Everybody is travelling back to home to meet their loved ones for a proper reunion.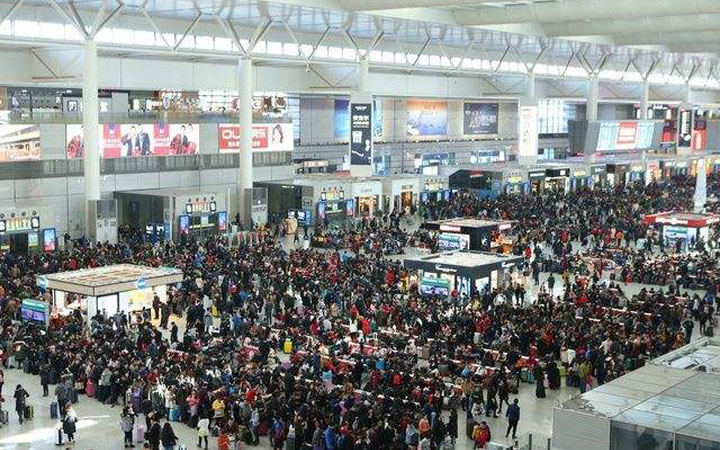 One sixth of the world's population celebrates it.
Chinese new year is not only celebrated in Mainland China, in fact, people in Hong Kong, Taiwan, Vietnam, Singapore and some other Asian countries are all observing this festival tradition. The celebrations in Chinatowns in New York, London, Sydney and other overseas cities have displayed how important this festival to Chinese overseas for the westerners.
"Guo Nian Hao" is one of the most used Chinese New Year greetings.
Just like westerners greeting "Merry Christmas" to each other on Christmas Day. Guo Nian Hao is a Chinese version of saying "Happy New Year". Learn more about Tale of Nian——Origin of the Spring Festival.
It's a great time to enjoy a big reunion dinner with families.
The reunion dinner is a very important ritual of the Chinese New Year festival. This is the most important time to be with families. In modern China, many younger generations move to bigger cities like Beijing, Shanghai and Guangzhou to seek for their fortunes. Many of them are very busy along the year and the spring festival could be the only chance that they could get back to their parents. After the reunion dinner, families sit together to watch the chunwan Gala while chatting or playing cards or Majiang games.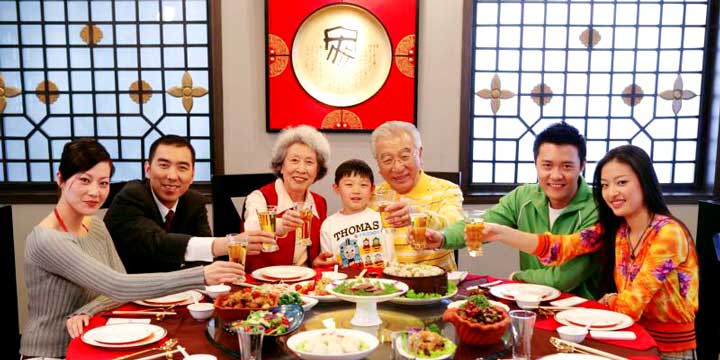 Chinese New Year is a big sale period along the year for many industries in China.
Fireworks, decorations, red couplets, flowers, course materials, white sprites, clothing, gifts… All those things are part of important spring festival shopping. Airline companies and transportation railway system are all busy selling travelling tickets.
Kids receive red envelops as gifts.
Instead of the nicely wrapped gifts in the west, Chinese parents, grandparents or uncles & aunts will give kids red envelope stuffed with lucky money as their Chinese New Year gifts. I guess that why the kids always love spring festival most apart from lots of newly bought nice clothes and holidays free from school. And of course, everyone gets one year older after the spring festival.
It's a great time to enjoy various festive shows.
Firework display, lion and dragon dances, grandest Chun wan gaga, opera performances, shows in the temple… You would seldom get a spare minute to worry about what is the plan for today. Every day during the festival is scheduled with plenty festive activities.