Located in the center area of Chimelong Tourist Resort in Guangzhou, Chimelong Paradise can be regarded as a world-class amusement park. Chimelong Paradise stretches over 1,333,340 square meters. It is a national AAAAA scenic area in China. It was open to the public since April 7th, 2006 and now it has a daily capacity of 50,000 tourists.
This paradise features amusement rides, parades and performances, stunt shows, ecological leisure, specialty shops and special catering. Chimelong Paradise is the perfect place for you to enjoy quality time with your families and to get a refreshing break.
Rides in Chimelong Paradise
As the largest amusement park in China, there are more than 70 rides here. And most of them have been designed and imported from the world's leading amusement equipment companies in Europe and America, like Switzerland, Netherlands, German, USA, etc.
There are a couple of themed areas which has special rides for visitors to play.
Whirlwind Island (Xuanfeng Island): there are U-shaped Slide, Golden Cup, Hurricane Flying Chair, Music Boat, Bumper Car, etc.
Scream Zone: here you can enjoy the most exciting rides that make you scream, including 10 Inversion Roller Coaster which create a world record, Motorbike Launch Coaster, Hammer Giant, etc.
Habi Fantasyland: here you can enjoy your happy time with your families. Surf Spin Boat, Crazy Bus, Marry-Go-Round, Aircop, Freefall Ride and other interesting items are great choices.
Rainbow Bay: the most exciting items, including Dive Coaster which is a world record and Giant Frisbee which is the largest one in the world, are located this area.
Also, there are other items like the world's most advanced 4D Theater, Forest Temple, Super Water Fight and other exciting and funny things for your to explore.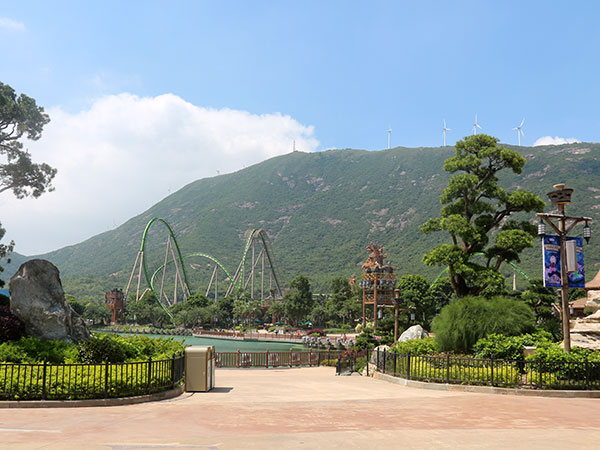 Performance in Chimelong Paradise
Besides a variety of rides for visitors to play, the paradise provides its guests with all sorts of performances such as magic tricks, songs and dances, acrobatics and fancy car parades. Chimelong Paradise presents the Lumberjack Show performed by the North American Lumber Team. There are 200 performers from 20 countries and magic shows in the Happy Theater. Specially designed for children, Happy Kingdom is the largest indoor park for kids in China, where parents can enjoy quality time with their families.
Note: The performances have a set schedule. One would better check the schedule before which decide which show to watch.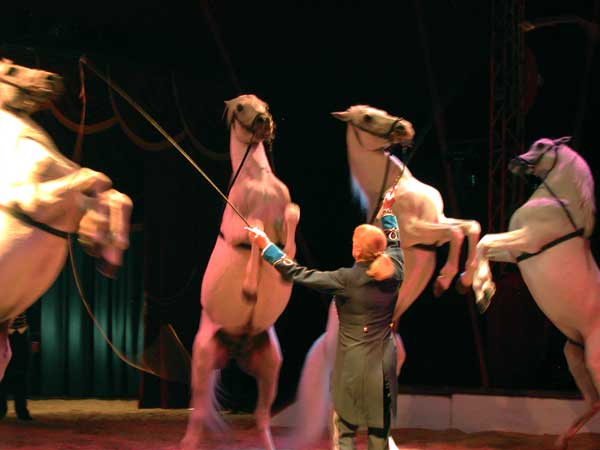 World Records in Chimelong Paradise
Chimelong Paradise boasts eight world record-holding rides, including Dive Coaster, Motorbike Launch Coaster, Ten Inversion Rollercoaster, Half Pipe, Young Star Roller Coaster, Splash Battle, Giant Frisbee, Stunt Show and the world's most advanced 4D Theater. There are only two Dive Coasters and two Ten Inversion roller coasters in the world, and Chimelong Paradise has one of each! The Dive Coaster cost over two hundred million RMB, and was manufactured by B&M, a world renowned amusement ride supplier.
How to Get There
One can take Subway Line No.3 to and get off at Hanxi Changlong Station.
Chimelong Paradise opens all year around, from 09:30 a.m. to 7:00 p.m. every day. Night show starts from 5:00 p.m. to 9:00 p.m.