Due to the summer holidays, July and August are peak travel times for Chinese people even though it's hot, humid, and rainy at this time of year. If you are sensitive to heat but still want to visit China in summer, we have listed some well-selected places for you below.
1.    The Summer Palace — an Imperial Garden Designed for Summer
The Summer Palace in Beijing City was a playground for royalty to entertain in former times. It's a haven for people to avoid suffering in the suffocating weather because there are a number of trees, flowers, rockeries, and palaces offering cool shade in this large garden.
You can spend a whole day there to see its marvelous design, the huge Kunming Lake, and the charming views from the hilltop. Walk around the grounds or go boating in the Summer Palace. If you feel tired, just take a boat trip to enjoy a leisurely experience in this elegant Chinese imperial garden.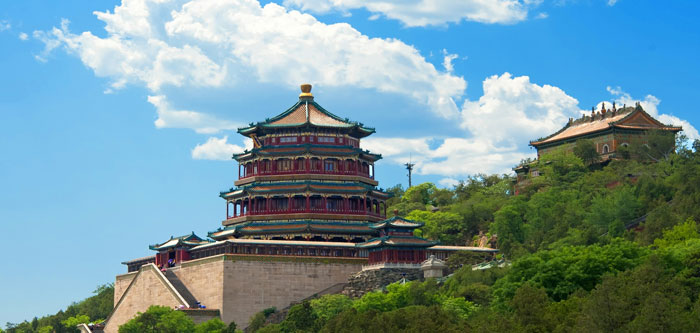 2.    Hike the Great Wall at Simatai at Night
It's not recommended to hike the Great Wall in the daytime with the unbearable heat that summer provides. However, you can enjoy the famous Great Wall at night. The Simatai section of the Great Wall is the only section you can visit at night. You will see all the lights on and the Great Wall looks more impressive and unique than it does during the daytime.
There is also a water town, which was built to resemble Wuzhen. Travelers are spoilt for choice to be able to see such a wonderful view that contains green mountains, clear water, an ancient village, and the meandering Great Wall.
3.    Have a Leisurely Nighttime Stroll Along the Bund in Shanghai
Nighttime activities are popular during summer. As one of the biggest cities in China, Shanghai's modern and elegant face is dazzling, especially the gorgeous night scenery. You'll find modern and traditional sides to the city, cultural and historical aspects, and honor or notorious past of Shanghai.
The Bund is the soul of Shanghai and it has witnessed the city's changes for hundreds of years. Have a nighttime stroll along the Bund and explore various aspects of culture and styles of architecture on a peaceful night. The breeze from the Huangpu River will accompany you on your journey.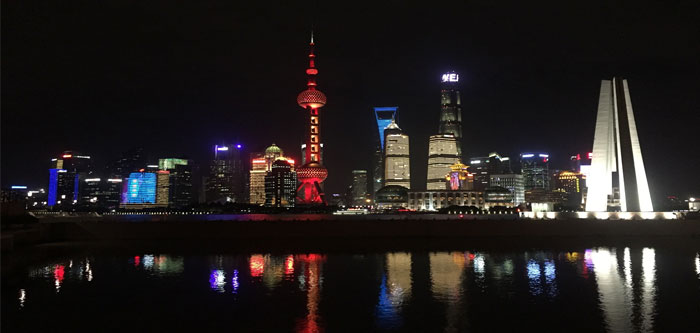 4.    Run in the Massive Grasslands in Inner Mongolia
Inner Mongolia is a mysterious destination for many foreign travelers while it's very famous and popular in China. Summer is the best season to enjoy the vast, flat sea of grass. Located in North China, Inner Mongolia is cooler than other places. Prepare a coat because it's very cool during the mornings and at night.
The local people are friendly and have their own customs — they like eating beef and mutton, drinking, singing, and dancing. It's very interesting to join in with their big festival in summer — the Nadam Fair.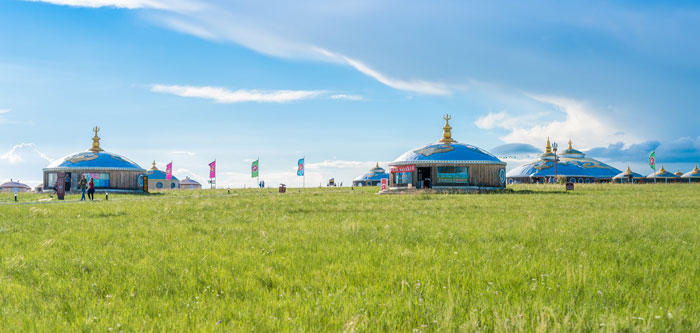 5.    Go to Tibet, the Closest Place to the Sky
Cool weather, awesome landscapes, and the mysterious lifestyle of the locals make Tibet one of the biggest travel expectations in China. It's hard to get admission into Tibet for foreign travelers, and that makes it even more attractive.
In most areas of Tibet, summer is the best season to explore the vistas and you'll feel comfortable with the mild temperature. Moreover, summer also has the highest level of oxygen in the air in a year. Try to avoid China's public holidays so that you can escape from the crowds at every turn.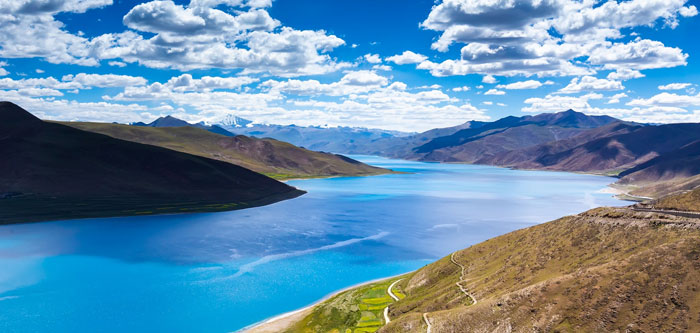 Visit China's Top Places in Summer with Us
Pack lightweight clothes and make your travel plans in advance. Prepare well and just go ahead with your trip.
Summer in China is the peak season but you can also benefit from various interesting experiences. There are so many ways for you to explore this country, which offers a mix of ancient and modern delights.