The 2013 China Domestic Tourism Trade Fair commenced on the morning of April 19 and will last till April 21. More than 1,500 exhibitors from tourism-related sectors like tourism organization, travel agency, scenic spot, hotel, media and press from 31 provinces, autonomous regions, municipalities, Hong Kong, Macau and Taiwan participated in the event.
Themed as "Splendid and Happy Hunan", the Hunan pavilion displayed classic scenic spots and tourism products of 14 municipalities and autonomous prefecture in Hunan. Numerous buyers and tourists were fascinated by the extraordinary mountains and stones in Zhangjiajie, charm landscape with mountain adjoining river in Changsha, wide expanse of mist-covered waters of Dongting Lake and primitive simplicity of Hongjiang Ancient Commercial Town. Traveling guide, tourist map, promotional CD and souvenir are available at the booth.
Bu Yuehui, deputy inspector of Hunan Provincial Tourism Bureau, introduced that the convenient transportation system formed by Wuhan-Guangzhou High-speed Railway, Shanghai-Kunming High-speed Railway and 14 expressways built last year in Hunan will greatly enhance public attention about tourism market and attract more visitors to the province.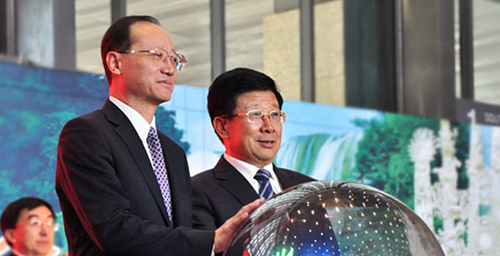 The 2013 China Domestic Tourism Trade Fair commenced.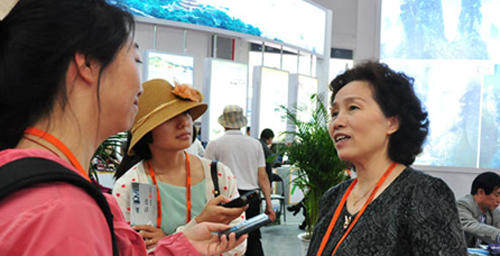 Ms. Bu Yuehui (R) is in the interview with journalists from Beijing Morning Post and Radio Beijing.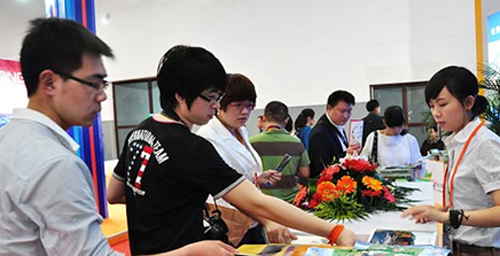 Visitors ask for tourism catalogues in Hunan pavilion.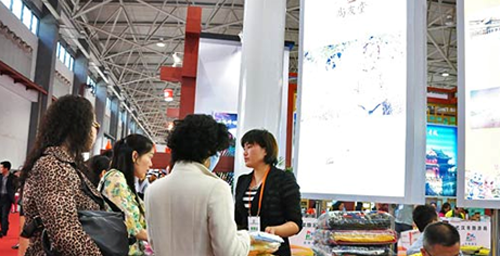 Visitors inquire for tourism products in Hunan pavilion.
Translator: Wang Bilian
Source:enghunan.gov.cn